SOULWAX - ESSENTIAL [LP]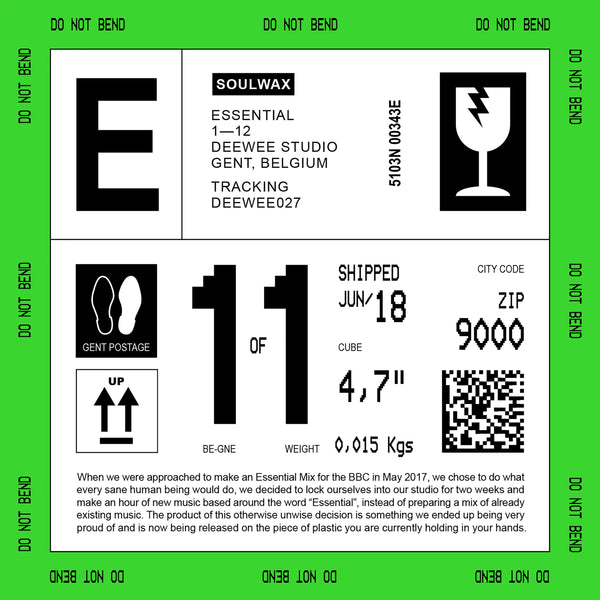 SOULWAX - ESSENTIAL [LP]
DEEWEE027
Originally made for BBC Radio 1's Essential Mix. Recorded in just under two weeks at Soulwax' DEEWEE studio in Gent, 'ESSENTIAL' was created using the gear they didn't use for their celebrated 2017 LP From DEEWEE, which was recorded live with the band in one take.
The band elaborate: "When we were approached to make an Essential Mix for the BBC in May 2017, we chose to do what every sane human being would do, we decided to lock ourselves into our studio for two weeks and make an hour of new music based around the word 'Essential', instead of preparing a mix of already existing music. The product of this otherwise unwise decision is something we ended up being very proud of and is now being released on the piece of plastic you're currently holding in your hands." Soulwax
Available on CD or double LP.
Track list:
Essential One
Essential Two
Essential Three
Essential Four
Essential Five
Essential Six
Essential Seven
Essential Eight
Essential Nine
Essential Ten
Essential Eleven
Essential Twelve